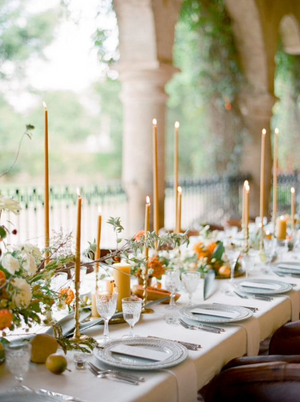 A Sunday Girl's Guide To Thanksgiving Dessert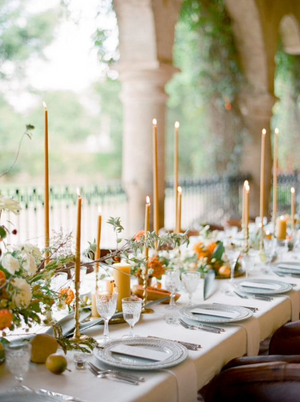 Thanksgiving is right around the corner! We asked our team what their favorite must-have desserts are...here's what they said!
AMANDA'S FAV Bourbon Salted Caramel Cheesecake
For Thanksgiving...It's a Bourbon Cheesecake for me. I'm a diehard cheesecake fan and this one is festive and packs a little bit of a punch! Find a recipe HERE!
AUBIN'S FAV Chocolate Pecan Pie
My family hasn't done traditional Thanksgiving for a while (we have prime rib and scalloped potatoes) so chocolate pecan pie reminds me of my parents and I love that it's just a little bit different! Find a recipe HERE!
EMILY'S FAV Banana Cream Pie
Banana is my fav and my mom ALWAYS makes it, so it's special to me! It reminds me of growing up and having family all together in one place, which was always a gift! Find a recipe HERE!
LAURA'S FAV Apple Pie
I love the process of making apple pie - it takes lots of patience to make the lattice crust and feels like a special treat for everyone who gets it! Find a recipe HERE!
EMILY'S FAV Dutch Apple Pie
Dutch apple pie is the BEST! My mom makes a full assortment of dessert, but this one takes the cake! The Dutch version of the classic apple pie has yummy cinnamon crumble on top - best served with ice cream! Find a recipe HERE!
ELLA'S FAV Pumpkin Pie
Pumpkin pie is my dad's favorite dessert and it always reminds me of him! Pumpkin pie has been a constant at every Thanksgiving growing up and my grandma makes this rosemary pie crust that is to die for! Find a recipe HERE!
JENNA'S FAV Chocolate Pecan Pie
There's nothing like sitting around the table post-Thanksgiving dinner and savoring a slice of chocolate pecan pie. Add a cup of coffee or refill the wine glass and time is not of the essence! Happy Thanksgiving, sit and savor this year! Find a recipe HERE! 
MEGAN'S FAV Apple Pecan Pie
Apple pie and ice cream is my favorite Thanksgiving dessert because of its classic fall holiday feel. it reminds me of home and gathering around the table to share a meal with the ones I love the most! Find a recipe HERE! 
We hope you enjoy delicious desserts, of any kind, wherever you find yourself this Thanksgiving. 
Much love.
Sincere, Sunday!