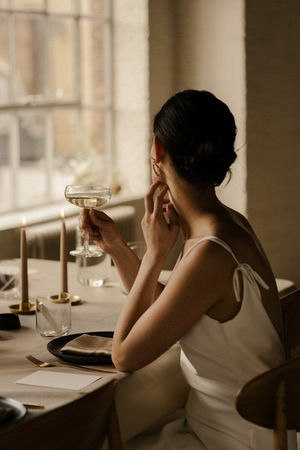 Hope for the New Year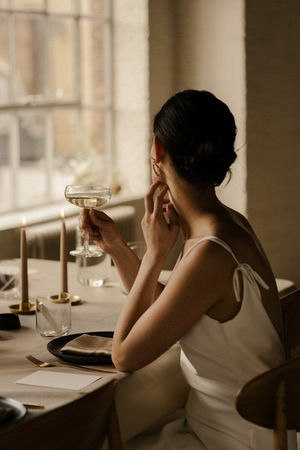 There's nothing quite like the hope of New Years. The wonder of Christmas has been transformed into daydreams for a January that has finally arrived. Wish lists have turned into to-do lists of goals, resolutions, and possibilities. There's an unmistakable magic surrounding this particular holiday: a combination of sweet nostalgia and looking forward to what comes next. 
Of course, it would be impossible to look toward 2021 without thinking back on all that 2020 brought with it. Last New Year's Eve, the world seemed saturated with hope for a new decade. Friends were hosting Great Gatsby-inspired New Year's Eve parties and even the idea of writing "2020" felt fresh and exciting. So when the months that followed disrupted the things we'd hoped for with abandon, hope felt like it had let us down. Fast forward to now and hope feels less like a party, and more like a small, brave step.  
Whether you've had your 2021 resolutions planned out since March of last year, or if perhaps putting hope in resolutions feels like revisiting an old heartbreak, we invite you to participate in this New Years practice with us: choosing a word to help shape and define all the spoken and unspoken things we hope for in the coming year. Regardless of what this past year held or all that next year will be, here are the words we want to embody as we move forward into 2021: 
Contentment.
In 2021, we want to be content no matter our circumstances. Rather than feeling rocked by every new situation, we're holding all things with open hands and finding joy in the everyday. 
Abundance.
In 2021, we want to open our eyes to the abundance of beauty all around us. No matter how simple or profound, there is so much to be grateful for and we don't want to take any of it for granted. We want to take advantage of the many opportunities to grow, to laugh, and make this year the best it can be. 
Gentleness.
In 2021, we want to be gentle with ourselves and with others. We want to practice patience, have the courage to be kind, and the strength to show grace towards everyone we meet. 
Friends, we invite you into this space between all that last year was and all that this year will be. There is room here for both sorrow and joy, doubt and courage. We can hold the grief of what was lost while encouraging one another to still hope for all that is to come. 
What word do you want to embody in 2021?
Sincerely, Sunday
Image Sources: 1 | 2 | 3 | 4 | 5 | 6 | 7 | 8 | 9