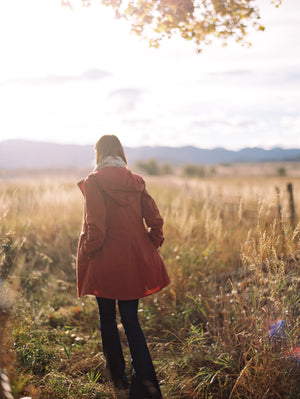 Fall in Fort Collins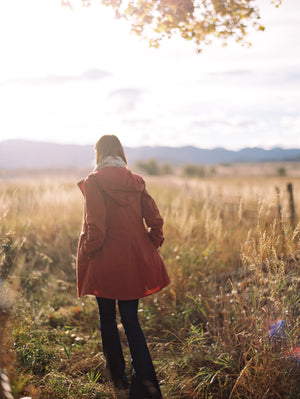 A Perfect Fall in Fort Collins
Though it doesn't seem possible, autumn is officially here! The leaves have started to turn golden, the warm afternoons are bookended by cool mornings and crisp evenings, and the clothing racks in the shop are filling up with the softest sweaters and prettiest earth tones! 
After a summer of learning to find joy in new routines, we're feeling extra grateful for this place we get to call home. And as we begin the next season, we want to continue experiencing all this town has to offer! No matter what type of activity you've been craving lately, here are some upcoming events and a few of our favorite ways to safely experience fall in Fort Collins: 
For the Foodies:
Lovers of picnics in the park rejoice! You still have time to catch the Fort Collins Food Truck Rally on Sheldon Drive, City Park before its last day on October 1st. Enjoy some delicious fare from Fort Collins favorites like Ba-Nom-a-Nom (Sept. 29th), Big's BBQ (Sept. 30th), and The Waffle Lab (Oct. 1st) as we say farewell to summer. 
Craving a Pumpkin Spice Latte but want to keep supporting your local spots? Give these delicious fall-inspired sweets a try from our favorite haunts:
Spiced Fig Latte from Bindle Coffee
Spiced Caramel Latte from Little Bird Bakeshop
Pumpkin Chip and Vegan Pumpkin Chai ice cream from Old Town Churn
Wood Knot, a whiskey barrel-aged stout from Jessup Farm Barrel House
The Autumnal Offerings menu at Social (we like the Fall Fashion cocktail!)
For the Littles:
No fall in Fort Collins would be complete without a visit to The Farm at Lee Martinez Park! While pony rides are not available this year, families can still interact with the animals and explore the farm every Wednesday through Sunday. Have some kiddos ten and under? Registration for the 30th Annual "Treatsylvania", a family friendly Halloween celebration, opens October 1st! Find out more HERE. 
A visit to Bartels Pumpkin Patch is a must for fall. They celebrated opening weekend on September 19th and are overflowing with perfect pumpkins for all of your all porch decorating. Enjoy a hay ride and the cutest farm animals around! Click the photo for more details!
Located about a forty minute drive outside Fort Collins in Longmont, CO, Ya Ya Farm & Orchard is the perfect place to spend a gorgeous fall day with the family! Explore this century-old apple orchard, meet some friendly farm animals, and try all the tasty treats: freshly picked heirloom apples, apple pies, apple cider, apple butter, and our personal favorite–apple cider donuts made daily! For safety precautions, picking your own apples is not available this year, but have no fear! There's still plenty of fall fun to be had at the farm!
For the Music Lovers:
Unwind from the week with a craft cocktail and a live music set at Ace Gillett's, every Saturday evening this fall starting at 6pm. If you're more of a morning person, enjoy an acoustic set while sipping a bottomless mimosa at Ace Cafe, located in the lobby of the beautiful Armstrong Hotel!
Get into the Fall spirit with a socially-distanced bluegrass concert at the Holiday Twin Drive In, featuring the Yonder Mountain String Band! Doors open for these live music sets at 5pm on October 2nd and 3rd. Watch the sunset from the base of the Rockies while enjoying a cool evening of modern Americana from the comfort of your car. 
For the Comedy Seekers:
The Holiday Twin Drive In has proved all summer long to be the best outdoor venue for safely executed events, and this fall is no exception! Start your spooky season off right with a classic movie night and take in a double feature of The Rocky Horror Picture Show and Monty Python and the Holy Grail, September 29th starting at 6pm. 
In need of a good laugh? Check out these comedians live! For a fun girls' night, catch the late night showing of Iliza Schlesinger's Tailgate Tour on October 4th at 10pm. For a more family friendly affair, laugh along with Brian Regan on October 10th at 5pm. 
For the Nature Lover:
Of course the best way to experience fall in Fort Collins is to get outside in our beautiful state and watch the colors change! We love to take a break from our daily routines with hikes just outside of town in Lory State Park. Check out Arthur's Rock 1.7 mile hike for a short but moderately difficult hike that takes you through alpine meadows to a stunning birds eye view of Fort Collins. 
If you're not much of a hiker but still in need of some scenic R&R, join volunteer naturalists on Wellness Walks. Presented by the Fort Collins Museum of Discovery as part of their newest exhibit Mental Health: Mind Matters, these one mile walks along the Poudre River seek to restore mindfulness while enjoying nature and take place 1-2pm on October 8th, 17th, 21st, and 24th. Find out more info HERE. 
We hope these fall activities have brought you some inspiration as we transition into cooler temperatures, longer evenings, and the chance to slow down with the seasons. No matter how you choose to spend your fall in Fort Collins, we at Sunday Supply are excited to hear all about the ways you're incorporating the beauty this time of the year brings into your everyday lives. 
Sincerely, Sunday