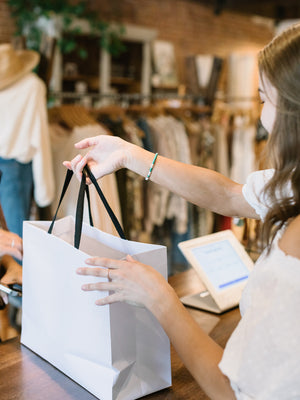 Sunday Gives: Giving Back to Our Colorado Community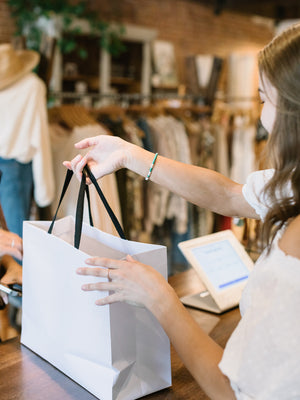 Sunday Gives: Giving Back to Our Colorado Community 
From the very beginning of Sunday Supply, our identity has been rooted in a love for our community. We have been blessed in the past seven years to truly get to know the faces and stories that make our home here in Colorado so life-giving. We recognize there is an opportunity to make every interaction meaningful, in the shop and beyond. It's an opportunity we do not take for granted! And in the wake of so much heartache and a difficult last year, we knew we wanted to give back to this community that has given us so much. 
In response to seeing our beloved hometown take every hit of 2020 in stride, we started Sunday Gives: a program where we donate a portion of our sales every month to a Colorado-based cause in order to support and bless our incredible home here in Fort Collins. You might have seen these causes highlighted on our Instagram, and even donated directly. And if this is your first time hearing of Sunday Gives, allow us to introduce you to a few of the amazing causes working to make this place a better place for all:
January 2021 Sunday Gives Recipient
Their Mission: 
"Collectively, Black, Indigenous, and People of Color of Larimer County are taking action to decolonize systems and institutions, redefine our relationship to social movements across the board, and liberate ourselves and our people. We are dedicated to building trusting relationships and a mutual support network between BIPOC led groups and organizations with aligned values."
Cultural Enrichment Center of Fort Collins
February 2021 Sunday Gives Recipient
Their Mission:
"The Cultural Enrichment Center is designed to address the cultural, academic, career, and social needs of middle school and high school African American students in Fort Collins. The enrichment center is crafted in an academic cultural framework for the purpose of connecting participants with history, literature, arts, music, dance, traditions, and folklore of the African American experience. The goal of the CEC is to provide curriculum that advances a student's readiness to explore and engage in core educational concepts through the lens of an African American."
March 2021 Sunday Gives Recipient
Their Mission: 
"We empower leaders in government, faith-based, business, and creative sectors to end the crisis for kids in foster care – state by state. America's Kids Belong tackles our country's foster care and adoption crisis from the top down and the bottom up. When a child is placed into a loving foster home or eventually adopted from foster care by a loving and supportive family, his or her life improves dramatically. Research shows us that these children who have found loving homes improve in school; they thrive emotionally and physically; and they have a better chance of finding employment and leading a productive life."
April 2021 Sunday Gives Recipient
Their Mission:
"We work to protect Colorado's climate, air, land, water, and communities through organizing, advocacy, and elections. Protecting our environment means preserving what we love about Colorado. Our stunning mountains, open vistas, and rushing rivers inspire us and connect us to the majesty of nature. Unfortunately, our amazing state faces grave threats. Powerful interests are constantly pushing to put pollution and profit over public health. We are at the front lines working to protect the air, land, water, and people across our state. For over 50 years, we've worked with communities statewide to ensure that our quality of life and our environment are protected. We work to elect pro-conservation leaders to public office and then hold our decision makers accountable to move Colorado forward in protecting our environment."
May 2021 Sunday Gives Recipient
Their Mission: 
"Mother House helps those who identify as women, transgender, or nonbinary, and their children. We provide spaces of safety, respect, and kindness to all we meet. We work to ignite the fire of confidence and the belief in the dignity and worth of all human beings for all who walk through our doors. At Mother House, we don't shelter people - we strengthen them."
Urban Leadership Foundations Colorado
June 2021 Sunday Gives Recipient
Their Mission: 
"The urban leadership foundation of Colorado operates the chamber connect leadership program. The program is an intense 10 month leadership training experience designed to help participants become more effective, well rounded, and influential leaders in the areas of business, politics and community leadership."
July 2021 Sunday Gives Recipient
Their Mission: 
"Our mission is to empower youth and community members to achieve their full potential through mentoring, prevention education, and strategic partnership."
August 2021 Sunday Gives Recipient
Their Mission: 
"IMPACT Dance Compay  is a contemporary dance/theatre company whose mission is to present performances & workshops that speak to issues in our everyday lives. IMPACT is further committed, through its outreach and educational activities, to support and nurture the well-being and self-image of all individuals, particularly women and youth, and to celebrate the artistic and cultural diversity of our community." 
Sunday Supply could not exist without our amazing community, both near and far. When you choose to shop with us, you are choosing to put your money towards something meaningful. Together we can help give back to the people who generously commit their time, energy, and resources to making a difference.
Sincerely, Sunday

P.S. Are you passionate about a nonprofit? We want to hear about it! Help us continue giving back to our community by nominating an organization you love. Reach out to contact@sundaysupplyco.com and tell us about the causes close to your heart.
 Photos: Jackie Nunnally, Ashley Kane