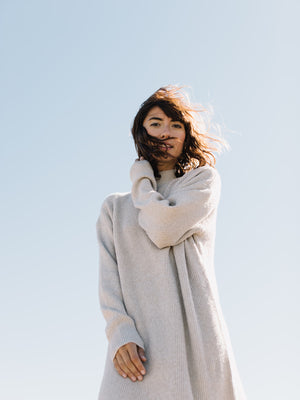 10 Wardrobe Essentials You Need To Transition From Summer To Fall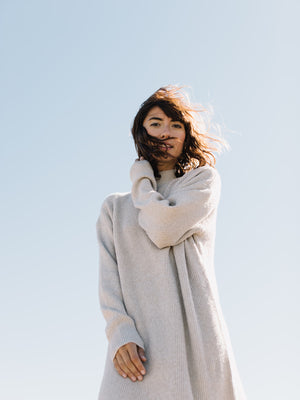 It's been months of hot sticky summer days spent sipping ice cold bevy's with the nostalgic coconut scent of sunscreen regularly wafting through the air. Weekends were for those long drawn out days dipping into the cool water looking for any kind of solace from the sun. We wore tank tops and cut-offs and it was still so so hot.
And now the seasons are shifting again and fall is returning as a familiar friend ushering us into changing leaves and a roller coaster of temperatures. All of a sudden, there's a crisp in the morning air and pumpkin everything at Trader Joe's, and yet there are still some balmy days popping up in between. 
Summer and fall are a treat but that tricky transition period between the two can leave us totally mind-boggled when it comes to styling outfits. When the weather changes, dressing ourselves can be quite a conundrum.
We're here to help you fashionably navigate this weird in-between time with a list of curated pieces that are sure to make the style transition from summer to fall a cinch. Read on for our wardrobe essentials!
1. The Jumpsuit: Ideal because it's an all-in-one outfit guaranteed to make it easy as pie to get ready in the morning. Splurge on a long sleeve number like the Wine Jumpsuit for brisk days.
A short sleeve jumpsuit like this Greige Linen Blend one is perfect for the warmer days! It's a super hero when it comes to helping you transition from day to night. Layer the Teddy Bear Jacket over it and add some booties with socks when the evening chill hits. 
2. Lightweight Open Cardigan: Throw a cute cardi over some denim and your favorite soft tee and Viola! You're all set for a mildly cold day. We love this Dakan Cardigan for the neutral mustard color and the subtle stripe design. 
3. Sheer Longsleeve: Whether you're gearing up for date night or just headed to the farmer's market, a versatile sheer top is sure to be a go-to. The see-through texture adds the prettiest touch to any fall outfit, while adding a bit of warmth when layered over a ribbed tank. We love this Tiered Floral Top with a Gigi Pip hat and some Lotta Clogs. 
4. Fitted Top For Layering: It's essential to have lots of layers handy when the temps are ever-changing. A tighter top is ideal to wear under jackets, sweaters, and cardigans so things don't get too bulky. We like this Ribbed Knit Top because it checks all of those boxes and looks cute all on it's own, too!
5. Fall LBD - Yes, it's a thing! For all of the special occasions like fall weddings and cocktail hours, you'll want a dress to impress. This Ruffle Midi Dress hits the mark with long sleeves for warmth and sheer cut-outs for an elegant flair - making it the perfect transitional piece. 
6. Sweater Dress - All the warmth you want on brisk fall days, but in a dress that hits at the knee so you're not baking! Try this lightweight Donnelly Dress that's soft as butter and oh so versatile. 
8. Shacket: We don't just love it for the name (although, how fun is it to say?!) We love it for it's practicality. Landing somewhere between a shirt and a jacket, it's the summer to fall essential we've always wanted. 
9. Lounge Set - Ahhhh, yes. There's nothing better than having a go-to set to lounge in while simultaneously feeling fabulous. Opt for a heavier fabric like this Tie-Dye Brisa Set. Throw a denim jacket and some sneakers on over it for a cozy, laid back look. 
10. Floral Midi Dress - Elevate your workwear wardrobe with a long sleeve dress that's both comfy and professional. We like this lightweight one with a cinched waist and pretty neck ties. 
There you have it! All of our favorite summer to fall transitional pieces. We hope you feel a little more confident when dressing for the seasonal shift this year, friends! 
Sincerely, Sunday