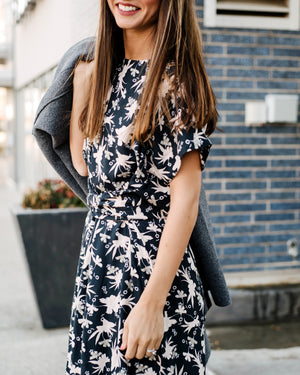 The Myth of Colorado Casual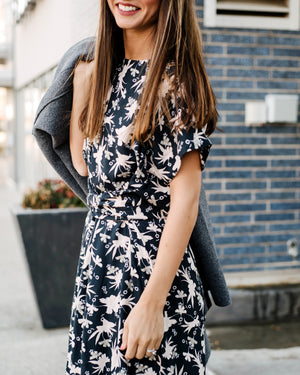 The Myth of "Colorado Casual"
Picture your closet: somewhere in the back, possibly tucked behind a stack of well-worn tees or growing pile of yoga pants, is an item you've been saving for "someday." Maybe it's a dress you bought to wear to a wedding that has since been postponed. Maybe it's a pair of shoes you were so excited to purchase but always push to the side. Maybe it's a piece of jewelry that makes a bit more of a statement, a fancy top, or any item you love–but makes you say "I wish I had a reason to wear this!"  
We're here to let you in on a secret: There is no better place to wear those special items than any place you want to be. There is no better person to dress up for than yourself. There is no better time than right now! 
All too often it can feel like we need a reason to wear these pieces because of how they appear to other people. But the first and last person to see us wearing something beautiful is typically ourselves. And how sweet is the feeling of slipping into something that makes us stand a little taller and walk down the street with confidence? That should be reason enough to wear those special items in our closet; because we feel beautiful when we wear them.
There's no denying the laid back culture of Colorado is part of our great state's charm. But somewhere along the way, the idea of "Colorado Casual" was born. The idea that dressing up has to be a chore, rather than a way to feel good inside and out, is a myth we want to dispel! You don't have to be headed off to an event to toss on that dress you've been saving. Go ahead, wear it out to lunch! 
Here's another myth we want to dispel: putting an effort into clothes that make us feel powerful and pretty shouldn't be seen as shallow, but rather as a form of self-care. It can be incredibly empowering to wear something designed to help you feel like your best self and made to be worn–no matter how ordinary or extraordinary the occasion. 
So the next time you reach for the items in your "Colorado Casual" uniform, switch it up by putting on that particular piece you've been saving for "someday." Let someday be today!
Sincerely, Sunday 
Need a little inspiration for breaking out of a Colorado Casual fashion rut? We're here to help! Here are some of our favorite items in the shop that are perfect for any occasion, but especially for helping you feel elevated and beautiful: