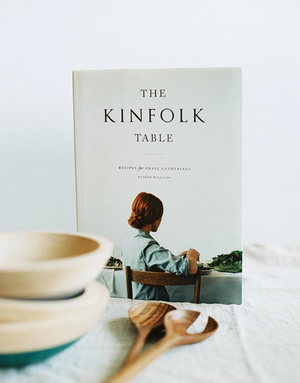 Recipe | The Kinfolk Table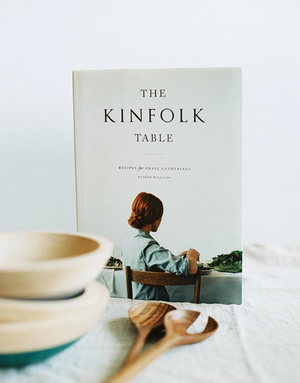 Anyone in the area agree that we've had one of the best autumns Colorado has to offer? We can't help but call this charming place home.
As with life, I (Kelli) knew it was a matter of time before the weather turned. Sure enough, I'm observing the first snowfall as I write. As winter rolls in, we seemingly find ourselves in the kitchen more often, preparing comfort dishes that remind us of warm memories shared around tables with people we like and love. The Kinfolk Table is a celebration of just that. It's a collection of recipes and stories from around the world set to inspire your next gathering.  
Today we're sharing one of the simplest yet popular recipes from the book, Steel-Cut Irish Oatmeal with Peanut Butter, Honey, and Cinnamon. This recipe is from Joy and Jay Fitzgerald, calligrapher and photographer. We are confident you'll love it as much as we do. 
Steel-Cut Irish Oatmeal with Peanut Butter, Honey, and Cinnamon

Ingredients: 
2 cups water
1/2 cup John McCann's Steel Cut Irish Oatmeal
1 tablespoon peanut butter
Honey
Ground cinnamon

Directions:
Bring the water to boil in a small saucepan. Add the oatmeal and cook, stirring, until it begins to thicken. Reduce the heat to low and dimmer for about 30 minutes or until thickened, stirring occasionally.
Pour the oatmeal into a bowl and store in the peanut butter. Stir in honey and cinnamon to taste. Serve immediately. 

Makes 1 serving.