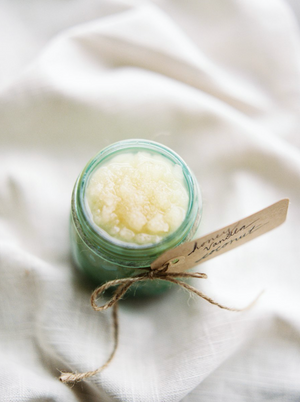 DIY Body Sugar Scrub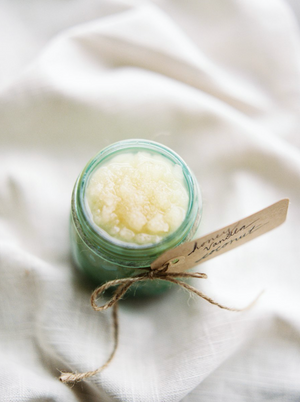 Every year, the Colorado air seems to wreck our skin.  Let's be honest... dry, scaly, and cracked skin isn't too attractive.  Anyone else know what we're talking about? 
Because some of you might experience this same problem, we've created a sugar scrub that is so soft on the skin and naturally exfoliates and moisturizes without leaving skin with a layer of grease and toxic chemicals. Plus, who doesn't love a little DIY project on a day off? This body scrub makes a perfect birthday, house warming, or 'just because' gift for friends. Enjoy! 
Ingredients:
1 - 1 1/2 cups sugar (enough to fill jar)
4 TBSP raw honey
4 TBSP coconut oil, warmed 
2 tsp raw cocoa butter, warmed
2-3 drops vanilla essential oil (optional)
Instructions:
Since coconut oil and raw cocoa butter are solid at room temperature, place coconut oil and raw cocoa butter jars in warm water to liquify. (Don't put in microwave)
Fill a 4 oz. jar with sugar. In a medium bowl mix honey, oil, cocoa butter, and vanilla essential oil (optional). Pour mixture over sugar and stir until well combined. 
Lather sugar scrub to exfoliate and moisturize the skin. Rinse off with warm water. 
*Note: Coconut oil solidifies in colder temperatures so keep the jar in the shower or in a warm place to prevent coconut oil from solidifying. 
*All of these ingredients can be found at Whole Foods, Sprouts, Trader Joe's, Natural Grocers, or a local health food store.