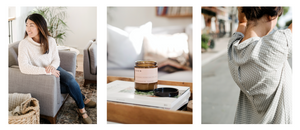 Sincerely, Sunday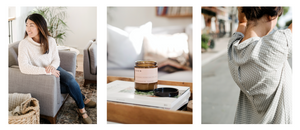 Dear Friends,
While we haven't been able to open our doors as widely as we wish these past few months, we've been inspired by the countless creative ways our community has stayed connected in such a unique season of life. This time away from the shop and our usual routines has also inspired us to envision Sunday Supply in new ways. Lately we've been dwelling on what defines us as individuals, as friends, as a business. 
Beyond a brick and mortar shop in Old Town Fort Collins, Sunday Supply is, and has always been, a family of people who treasure the meaningful things in life; bound by our love for authenticity, the feeling of home, connection, artful giving, and the profound simplicity of time well spent. The heart of Sunday Supply is to celebrate the things that make Sundays sacred. 
We want to share more of that heart with you. Which is why we are excited to announce Sincerely, Sunday, a blog dedicated to who we are, what we love, and what inspires us at Sunday Supply! 
Driven by our mission to thoughtfully curate quality and timeless pieces, Sincerely, Sunday is a place to share the beautiful things that empower us to live our best lives: brands we love and why we love them, tried-and-true recipes, books we can't put down, and reflections from our Sunday family as we foster the friendships formed through Sunday Supply. 
In this current season, creating a space to connect beyond the doors of the shop feels like an anchor to center us as we navigate new normals together. We want Sincerely, Sunday to be that inviting, refreshing, and engaging space where our incredible community can continue to grow. We invite you to join us here!
Sincerely, Sunday